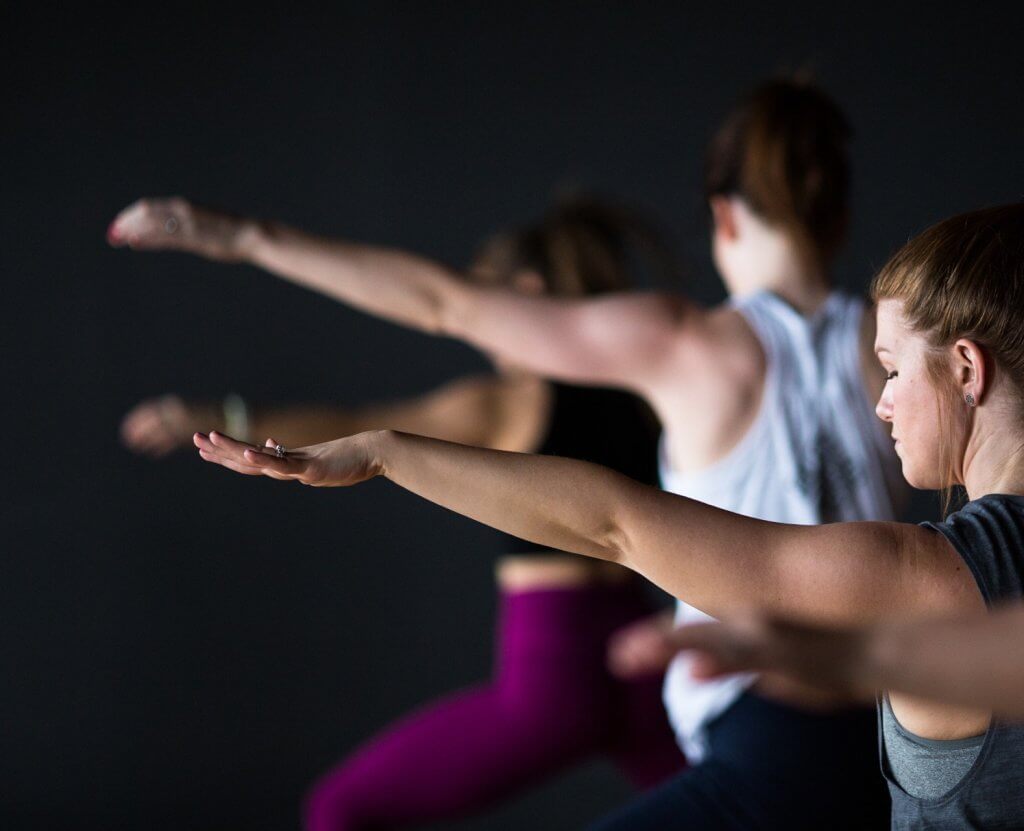 ABOUT SUTRA STUDIO
SUTRA is an awesome-focused yoga studio intended to foster love, kindness and interconnectedness, and to inspire positive transformation within ourselves and those within our community.
SUTRA is here to make friends and encourage the exploration of yoga and the yoga beyond physical "on the mat" expressions, meditation, dharma studies, massage, and other wellness practices. We want to weave creativity, self-reflection and connection into the daily fabric of our lives. We believe in beauty, and the pursuit of "happily ever after" right now, today. We believe that freedom from suffering arises from helping others and listening to the soul. We believe we are part and parcel of a community that champions growth and happiness. We believe in love. And we believe in you.
Our Team
The SUTRA team is a diverse tribe of creative and compassionate humans. In support of our community, we hope to help others develop an authentic connection to the "awesome" through practices of self care, physical movement and mind-training.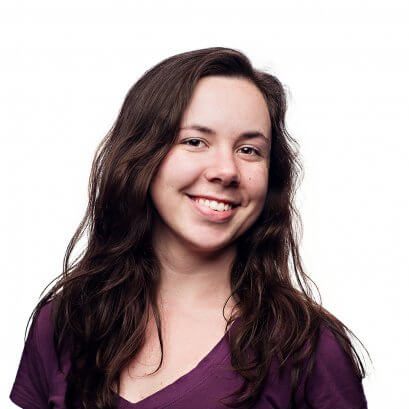 Erin O'Sullivan
Lia Tada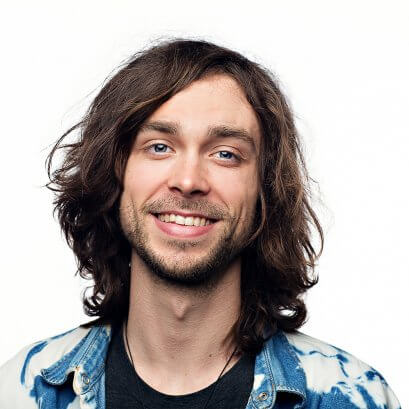 Freddie Duquet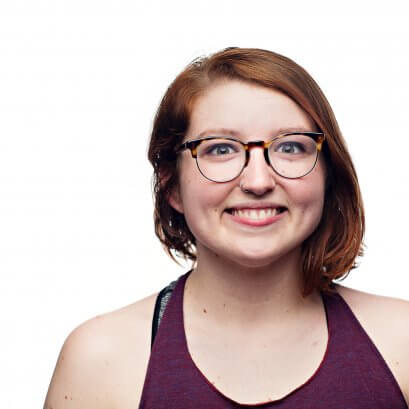 Nicole Lynch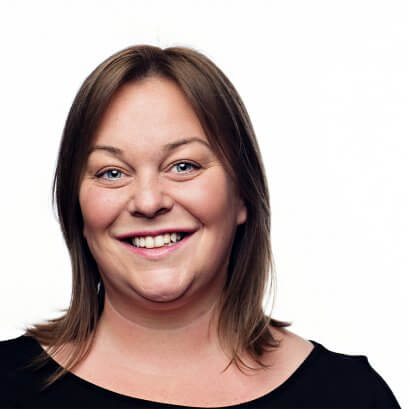 Jen Donovan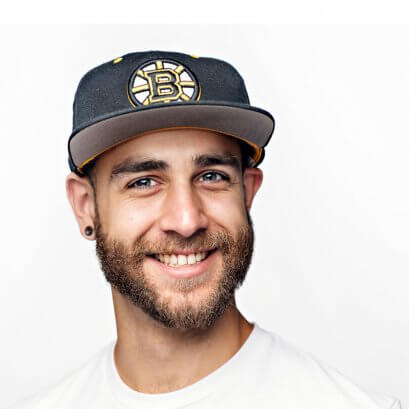 Jake Martin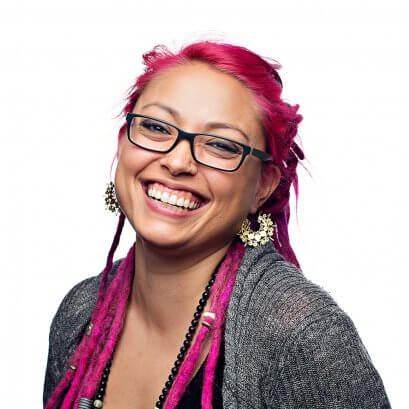 Jennifer Howell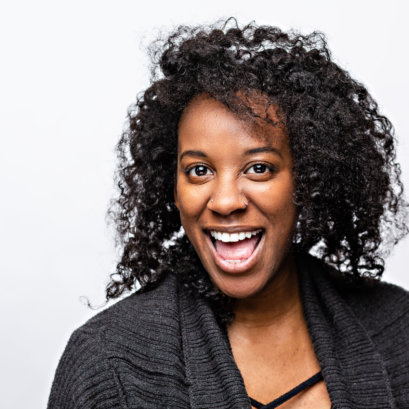 Kayla Gladstone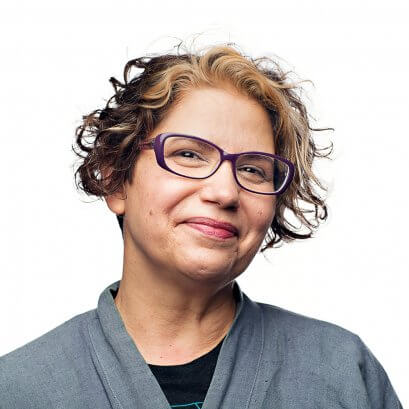 Sally DeAngelis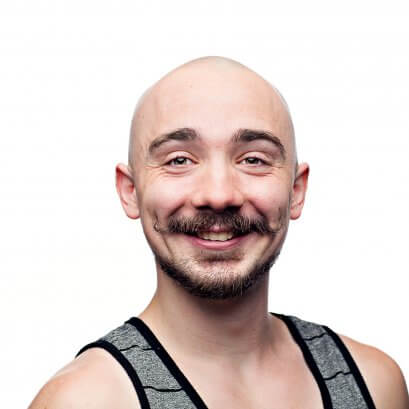 Bruce Palmer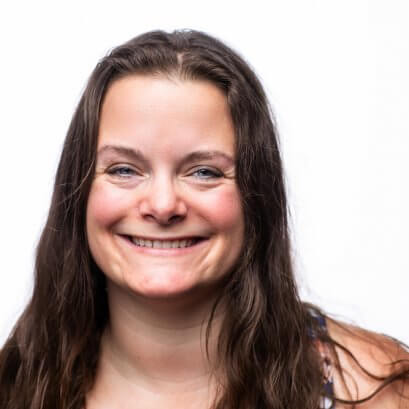 Julia King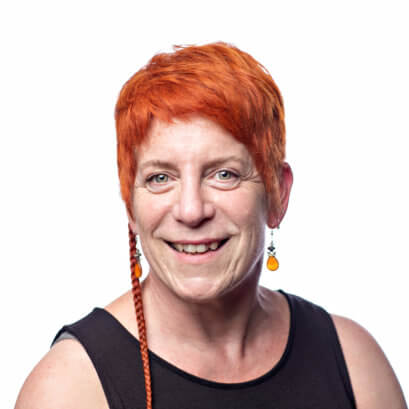 Karen McPhillips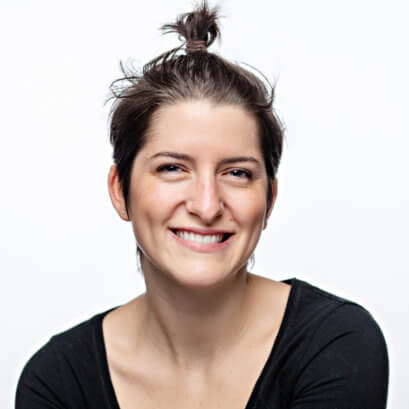 Elise Lamoreaux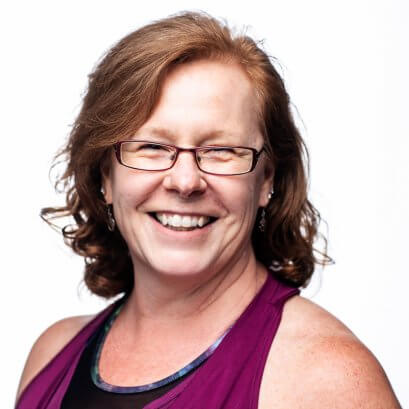 Stacey Lachapelle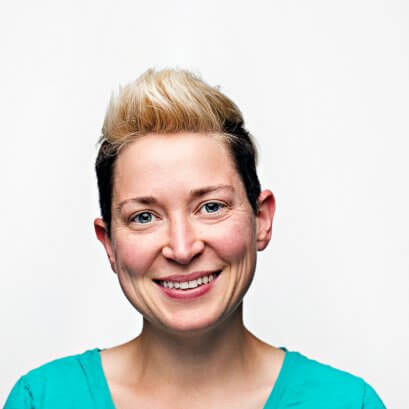 Ashley Sacramo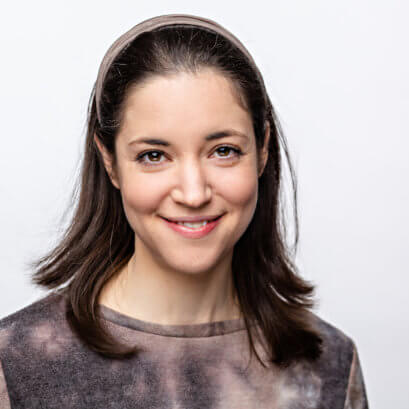 Liv Gold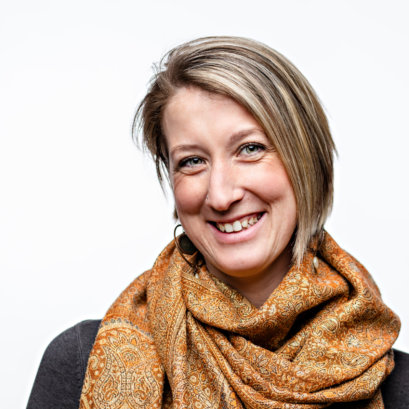 Jessie Anderson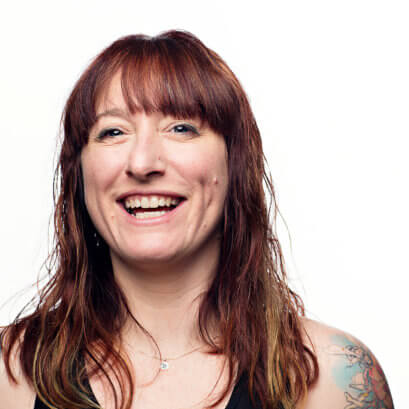 Lia Romani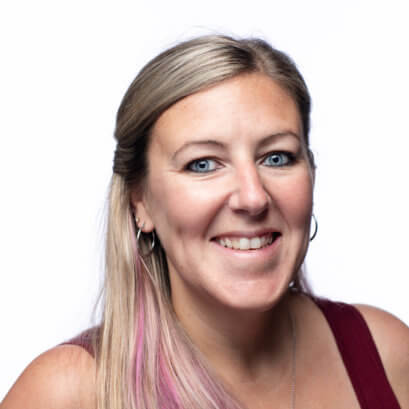 Alicia Grand
Erin
O'Sullivan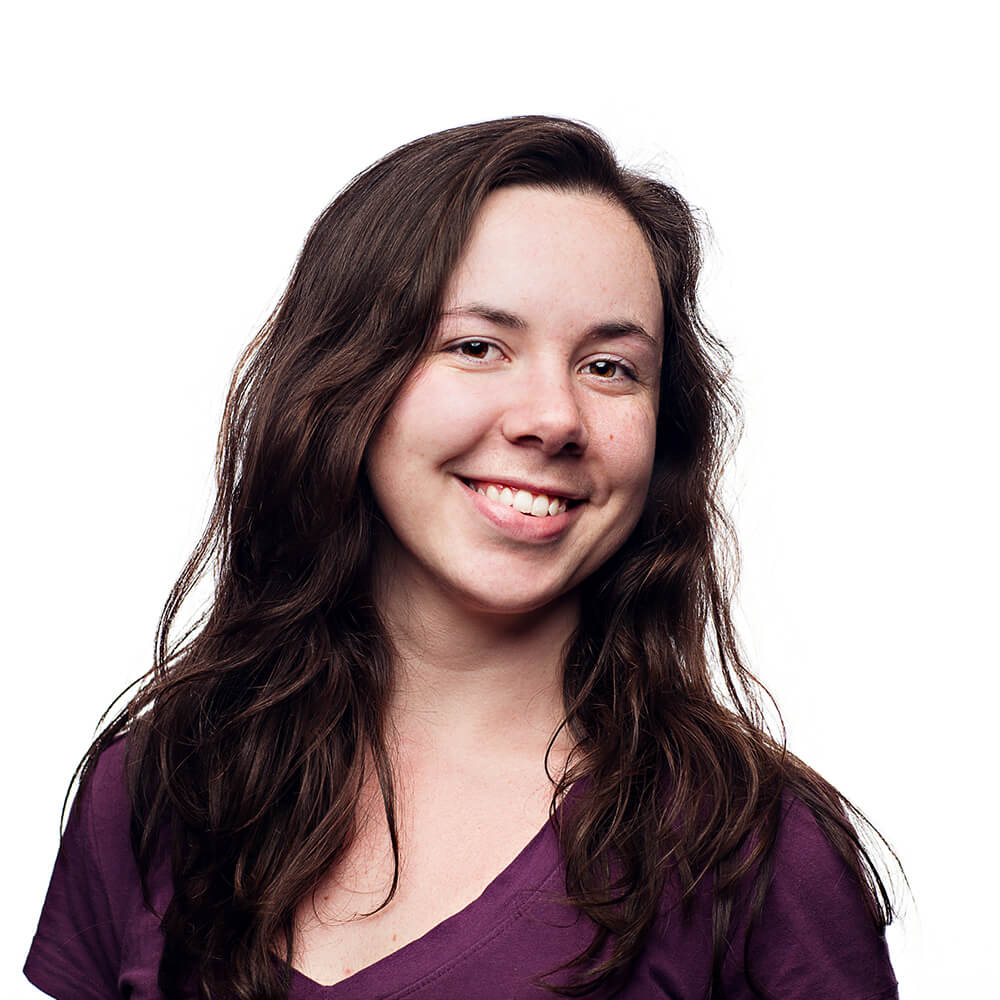 "Breathe." Erin joined the Glue Team in June of 2016. She has two yoga modes: "ready to go" and "trying to chill." When she is ready to go, her favorite yoga pose is handstand, and when she is trying to chill, her favorite is child's pose. A lot of things make Erin smile, but ice cream is at the top of her list. Her special talent is her ability to save money on haircuts, because she can hardly grow her hair past a certain length. Erin is a 200-HR RYT. She completed her training at SUTRA through Fluid Yoga.
Spirit animal: Tiger
Favorite music: The Lumineers
Quirk: Uses an upside-down cardboard box as a nightstand
Lia
Tada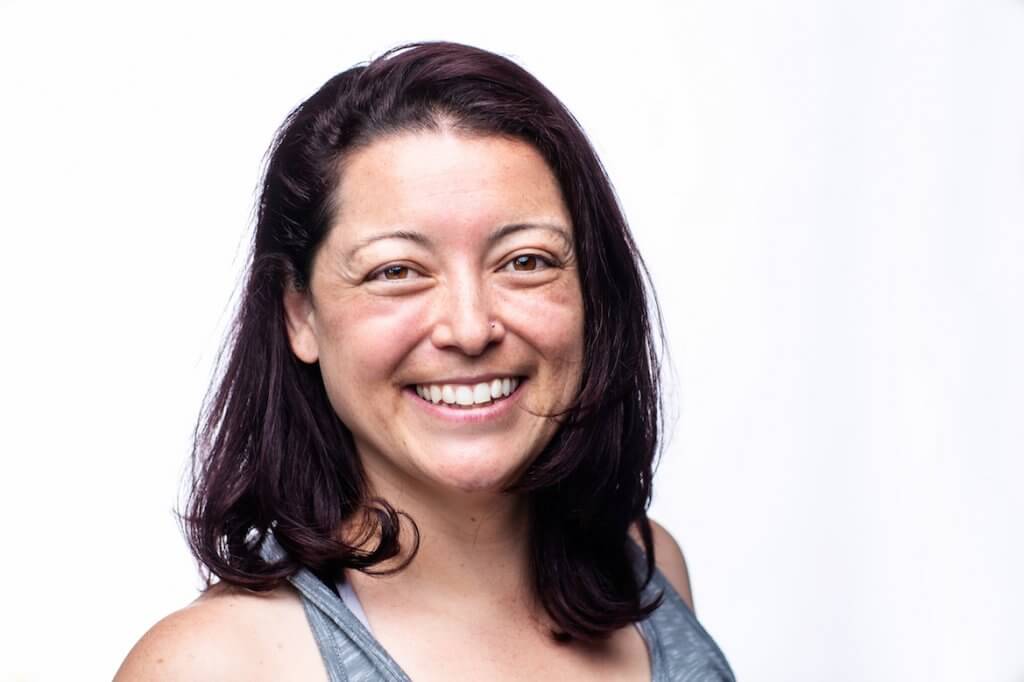 "Do no harm." Lia is a dedicated yogi whose passion is to help people live a life that embodies wellness. She loves spending time with her dog (Charlie) and is an overall animal lover. Lia is always punctual and brings her contagious positivity wherever she goes. She is on the Glue Team and her favorite yoga pose is mountain.
Spirit animal: Sea turtle
Favorite music: '90s music
Quirk: Enjoys painting her nails
Freddie
Duquet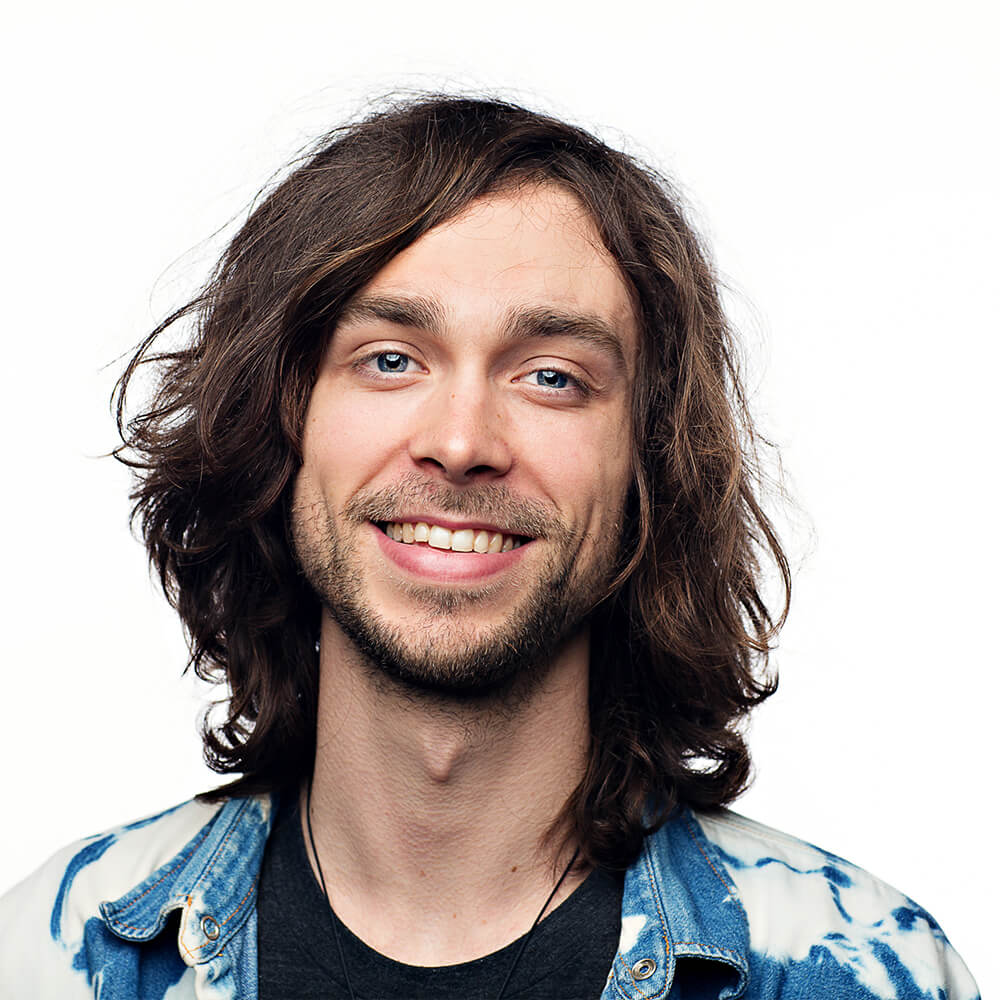 "Live in harmony with nature." Freddie began practicing at SUTRA in March of 2015 and he joined the Glue Team shortly after. His first experiences with yoga and meditation were in high school, and for years he practiced here and there. Since joining the SUTRA team, he has cultivated a regular practice.
Aside from maintaining a regular yoga practice, Freddie also practices Qigong, another form of mindful movement. Freddie is a musician and a writer. During his first year as a volunteer, Freddie was given a certificate for having the best pants on the SUTRA team. He now holds the position of Glue Lead/Glue Team Legacy Educator and Adhesive Director (AKA Glue Team Manager). His favorite yoga pose is reclined bound angle.
Spirit animal: Bear (earth), Octopus (water)
Favorite music: Animal Collective
Quirk: Can touch his nose with his tongue
Nicole
Lynch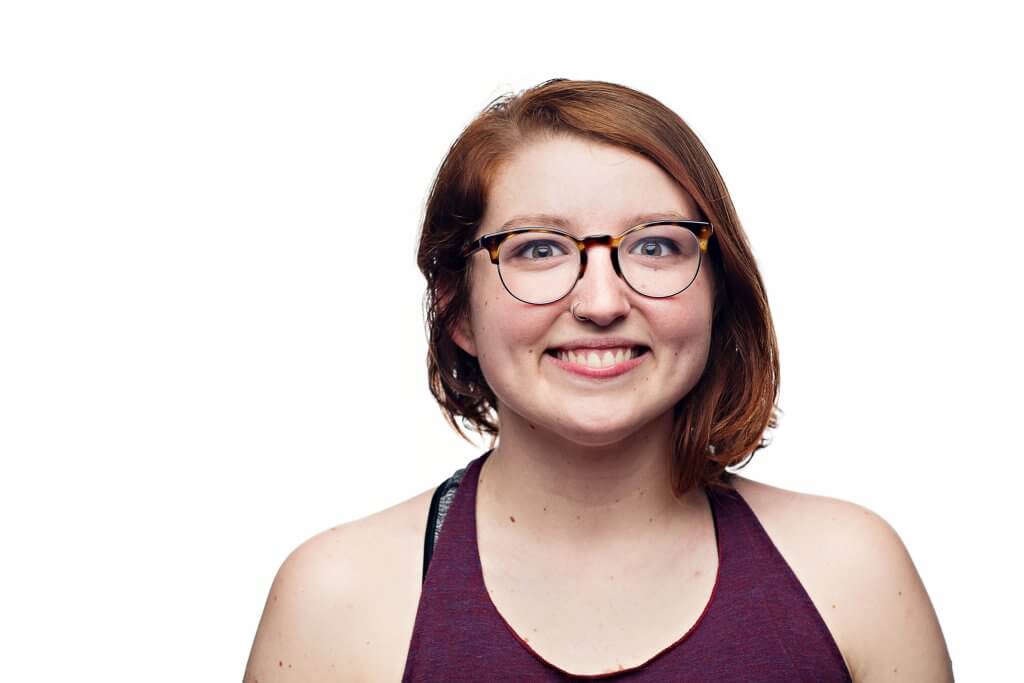 "Be where you are." Nicole stuck with yoga because of the benefits it brings her in her daily life. She believes that people from all walks of life can benefit from the practice because of how effectively it increases awareness and empathy. Nicole is a thinker, writer, reader and activist. She is a member of the Glue Team.
Spirit animal: gecko
Favorite music: 80's prom playlist
Quirk/Tidbit: doesn't like when pieces of styrofoam rub together
Jen
Donovan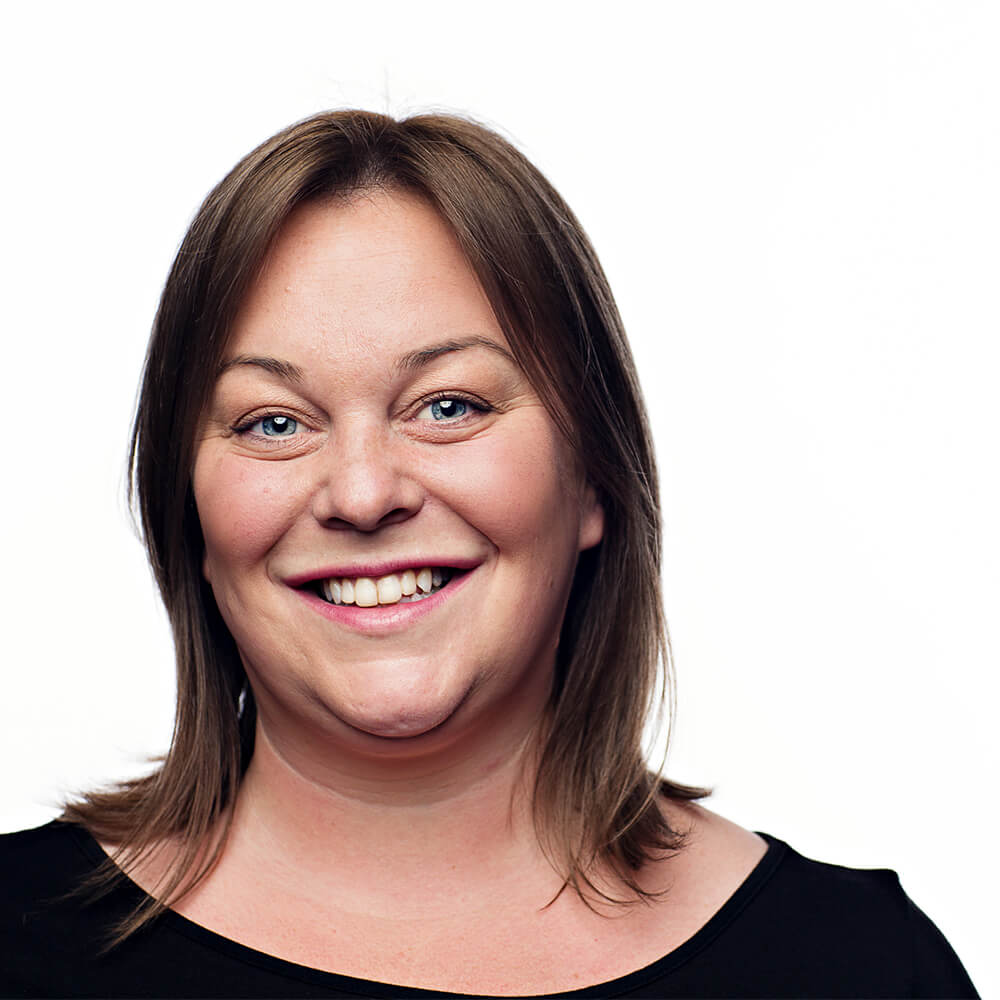 A mixture of sweet and spicy, Jen is known for her authentic, compassionate, teaching style that is inspired by Buddhist philosophy. Availing herself to continuous philosophical education, Jen weaves a thought-provoking flow, applying ancient wisdom to our contemporary western world in a useful and understandable way. She encourages growth of the physical and spiritual self.

500HR RYT

Spirit animal: Chipmunk
Favorite music: Anything with a beat
Quirk: Her feet are like a second set of hands
Jake
Martin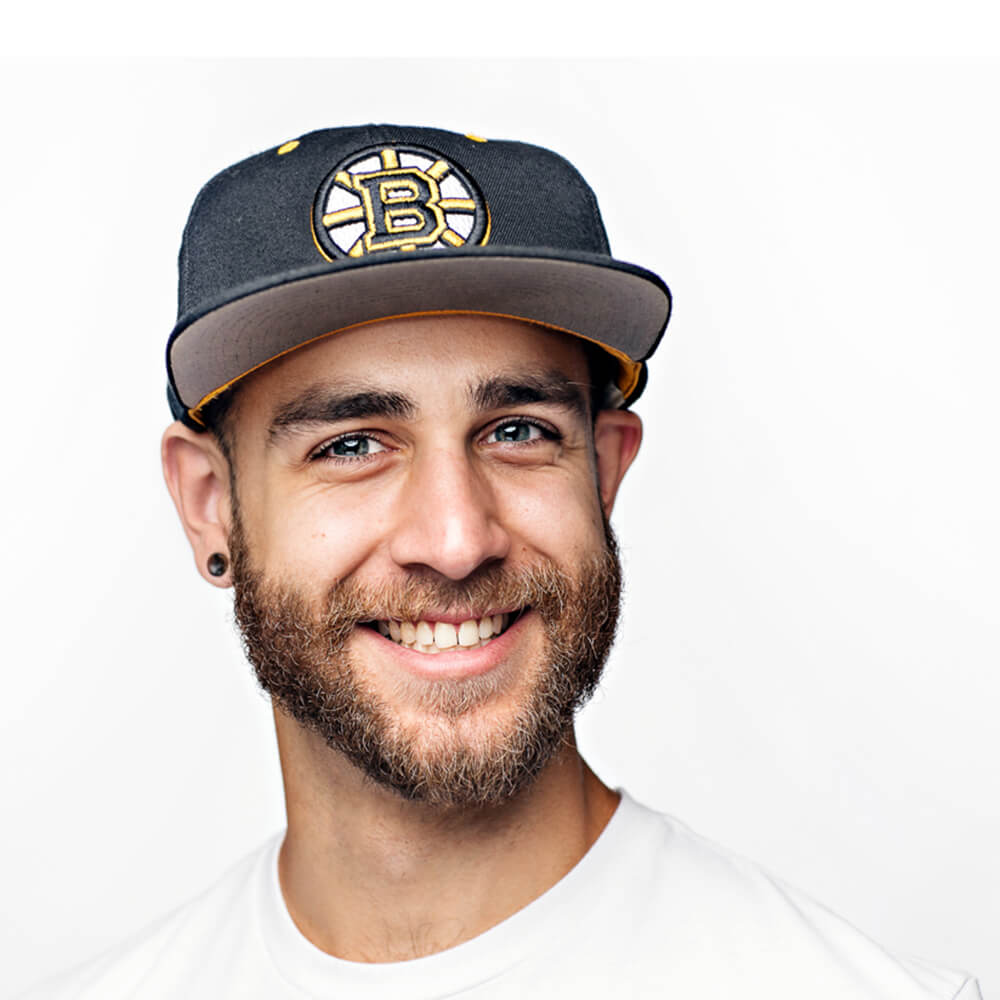 "Work hard, play hard." Jake brings a comical approach to the mat by providing a fun, ego-free environment where students can leave their stress behind and find balance. He is inspired by nature and enjoys teaching yoga wherever you can feel a breeze, either by the river, on a mountain, at the beach or anywhere the mood strikes.
Jake believes that meditation can be done at any time, whether you are sitting in lotus or in traffic. Jake finds many similarities between yoga and sports. When Tom Brady throws the perfect touchdown pass— he's in the zone. Yogis can reach that same zone by using intense energy and focus to transition through each pose, allowing the mind and body to be perfectly in sync.
Jake is a 200-HR RYT. He completed his training at SUTRA through Fluid Yoga. His favorite yoga pose is headstand.
Spirit animal: Wolf
Favorite music: Jam bands/anything funky
Quirk: Collects coins
Jennifer
Howell
"Breath, hugs, and rock and roll".
Jen's classes hum with her trademark blending of music, humor-infused dharma, and intelligent sequencing. Prior to embarking on her yoga journey, Jen studied film and entertainment production design; her creative core means she is constantly finding inspiration in others and her surroundings. Yogini, philosopher, misguided karaoke enthusiast and smart aleck, Jen hopes to find friendship with everyone she meets.
Jen leads teacher trainings with Fluid Yoga, guides yoga and meditation retreats, and in 2014 partnered with Mill No. 5 to bring a new infusion of yoga to downtown Lowell, MA. Her mission is to help people find the path to happiness by creating space for transformation in an encouraging and open environment.
500HR E-RYT YACEP

Spirit animal: wolf
Favorite music: music that moves you
Quirk/Tidbit: can flare her nostrils to the beat of music
Kayla
Gladstone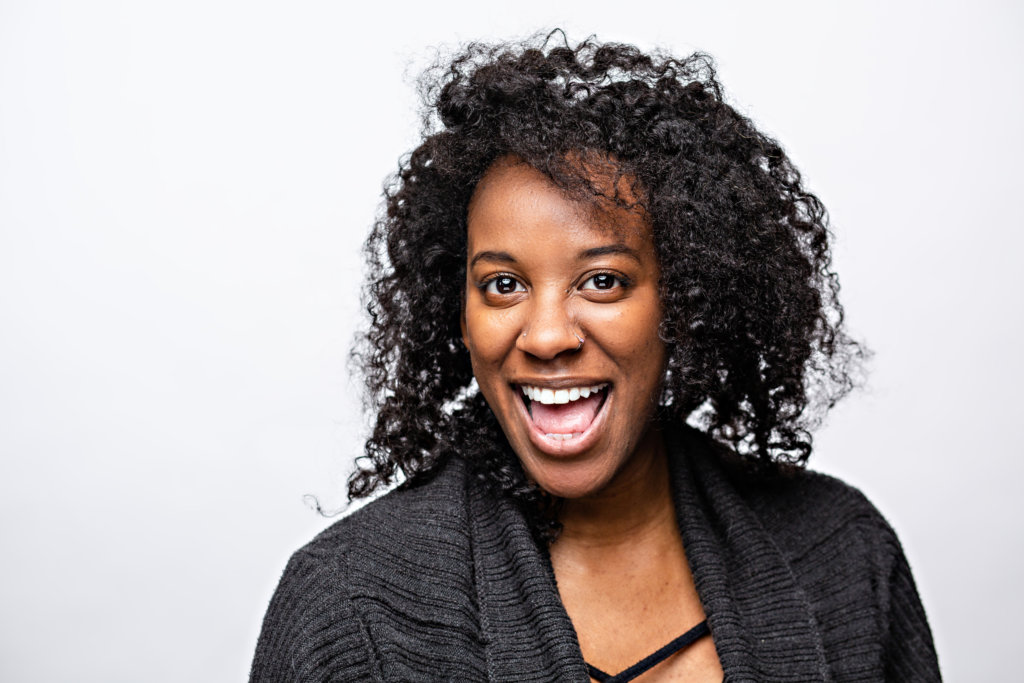 "What you think, you become."
Kalya joined the Glue Team in June of 2018, but yoga has been a part of her life for over ten years. She was self-taught at first, but that didn't stop her from striving toward her goal of becoming a well-rounded yogi. As a free spirit and lover of life, her passion is to help people in need of finding their fun, free, and authentic selves through self-love. 
In addition to being on the Glue Team, Kayla is a 200-HR RYT. She received her certification through Down Under School of Yoga in Brookline, MA under the instruction of Natasha Rizopoulos. Her favorite yoga pose is pigeon.
Spirit animal: owl
Favorite music: pop/R&B
Quirk/Tidbit: has a unique sense of humor
Sally
DeAngelis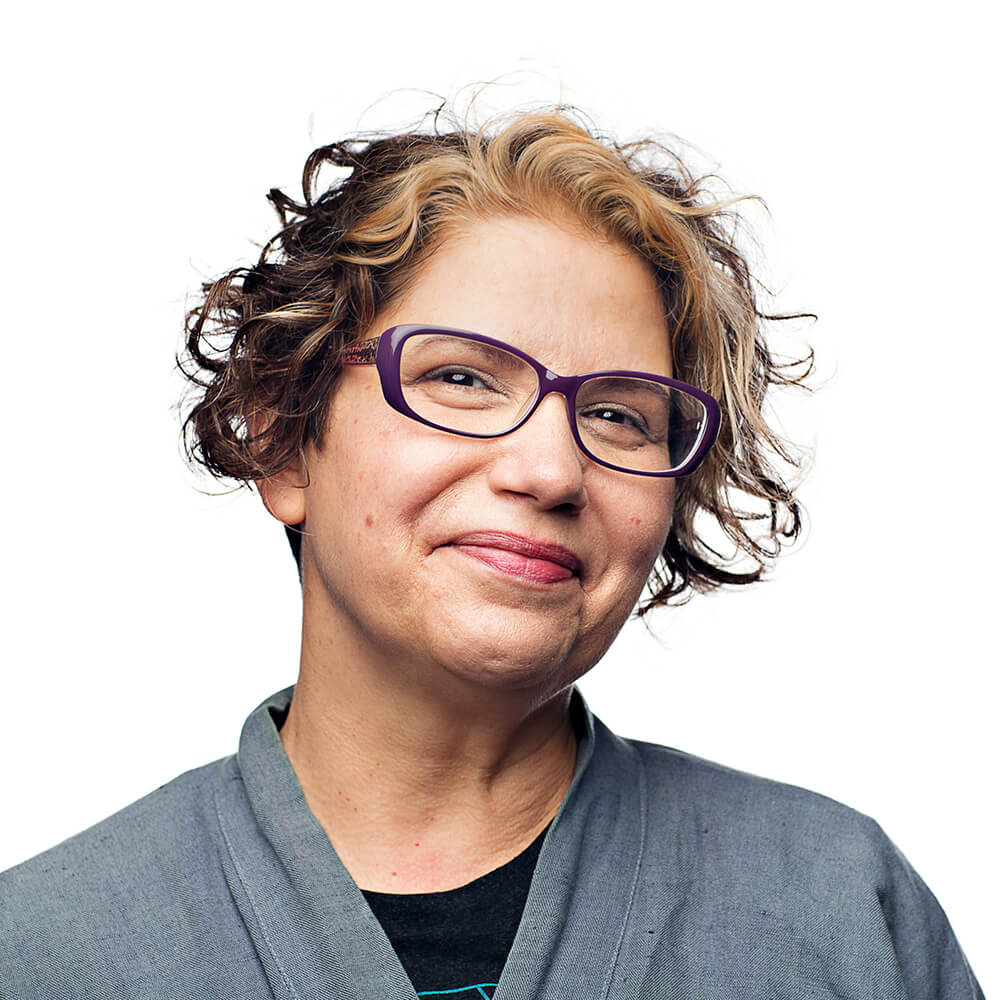 "Time flies like an arrow. Fruit flies like a banana." Sally believes that the wisdom of movement and touch connects us to our greater selves and that, when we are truly relaxed and present in our bodies, we are more present in all other aspects of life.
Sally has been a licensed Massage Therapist since 2011. She received her training at The Massage School in Acton, MA. Her studies and practice are based in Swedish massage, trigger point therapy and Shiatsu. In addition, Sally completed a Cupping Massage training with Saskia Cote of Ganesha Institute in 2016. She holds an M.Ed. in Creative Arts in Learning from Lesley University and she has extensive experience working resource and program development with esteemed health care, arts, education and community organizations. Sally was a member of the Back Porch Dance Company and has choreographed and performed her own works in Cambridge, Salem, Lowell and a number of other places.
Spirit animal: Dog (earth), Crow (air)
Favorite music: Earth, Wind & Fire
Quirk: Carries potions in her bag
Bruce
Palmer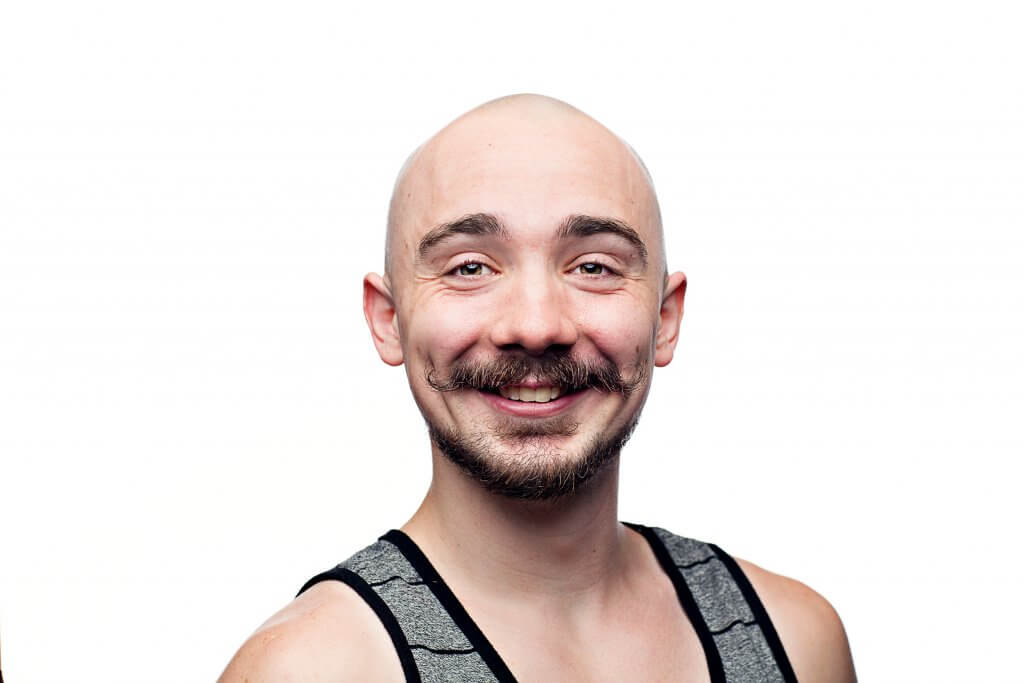 Bruce is a life-long percussionist performer and composer, advocate for mental and physical well-being, aspiring yoga instructor and diligent student of life. His passion for meditation and Dharma began at the young age of 10 when he was first brought to a Buddhist meditation center in Cambridge. At 12, he was fortunate enough to have the opportunity to study Theravada Buddhism in a Burmese monastery with a gracious community of monks, where he was able to lay the foundation for his future practice. Inevitably, teenaged angst divided his attention and his practice slowly dwindled.
At the age of 19, after graduating high school, Bruce gained a yoga practice when he was introduced to a popular home workout series which had highlighted yoga. Over time, he had fallen in love with and began to seek further opportunities to expand his practice. Having found SUTRA STUDIO in the summer of 2015, it took no more than a few classes before he joined the glue team. Bruce hopes to share his passion for music, well-being and yoga with the community and help in any way possible.
Julia
King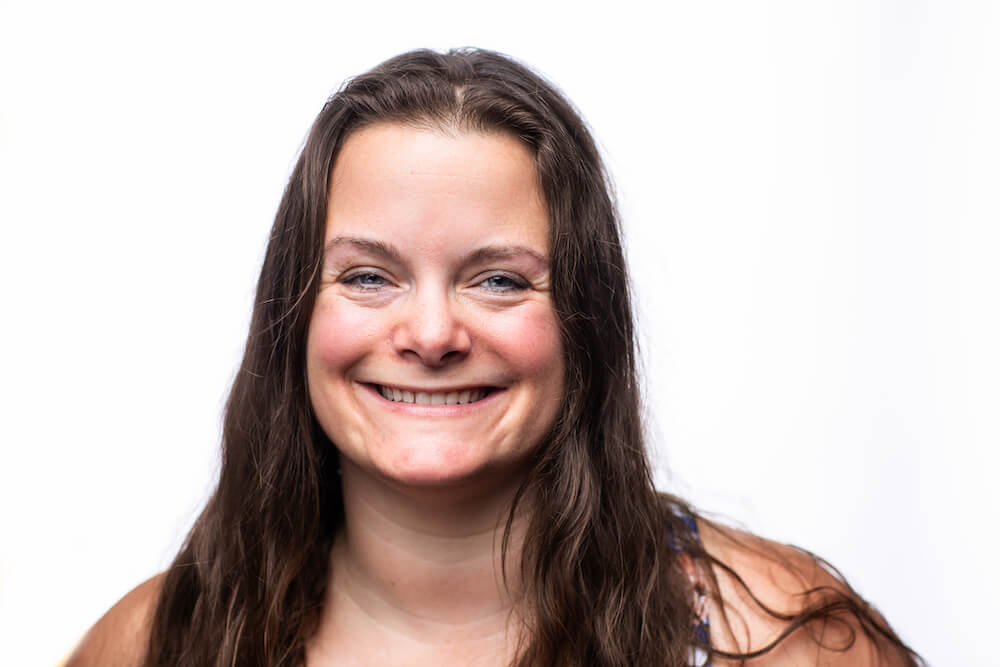 "How you do anything is how you do everything." Julia's yoga practice began in 2002 and she has been teaching since 2005. She obtained a B.A. in Physical Education but deviated from that path due to injuries she picked up from years of playing Rugby in college. Gym workouts felt too mundane for her and only furthered her injuries. She then discovered yoga and found that it gave her what she truly needed.
Julia has practiced many different styles of yoga over the years and she loves to bring an eclectic mix of those styles to her classes. Every class is based on the energy of the moment, and Julia enjoys bringing fun and lightness to challenging moments.
Julia's yoga education began with a 200-HR training and study with Taylor and Phillipe Wells, and she has studied with many amazing teachers since then. In 2014 Julia completed a 500-HR training with Daniel Orlansky (and company). She is trained in Yin Yoga and, most recently, she completed a Kundalini Yoga teacher training. Julia is also a Reiki Master-Teacher. Her favorite yoga pose is knee-down lunge.
Spirit animal: dolphin
Favorite music: Michael Franti
Quirk/Tidbit: constantly loses the lids of containers
Karen
McPhillips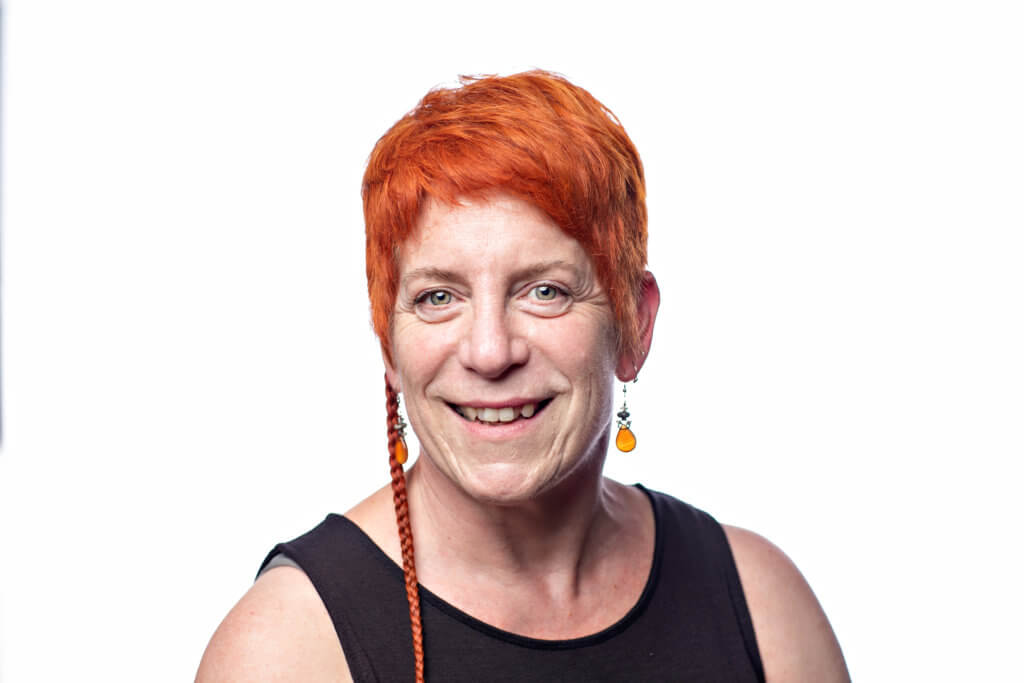 "Make yourself laugh."
More than five years ago, after two colleagues exchanged greetings, one suddenly said, "Hey, I have a three-class pass to a new yoga studio that I can't use, want it?" Slightly wary because her laughter required her to leave her very first yoga class, Karen accepted the gift because she'd been wanting to commit to something that would impact her life in a positive way. Three initial classes turned into a commitment of one per week, then two. Soon Karen was often practicing three times each week. In just a few months, she discovered yoga was the "kernel of change" that enabled a full lifestyle pivot, resulting in a healthier body, mind and spirit.
Karen believes that yoga provides you with a guide to be the best possible you. Fueled by the desire to help others explore and find the best version of themselves, Karen earned her yoga teaching certification, studying Fluid Yoga with Kevan Gale. It is a mixture of Karen's knowledge of yoga, her love of life, free spirit and infectious laugh that makes her classes comprehensive, fun and fulfilling. As a natural "people developer" who evolved through yoga, she sees yoga as a gift she can share with others.
Karen teaches SPA Yoga and Fundamentals Flow at SUTRA. She loves practicing inversions because she finds value in changing her perspective.
Spirit animal: dolphin
Favorite music: Neil Finn
Quirk/Tidbit: can tell if something is too spicy if she gets the hiccups
Elise
Lamoreaux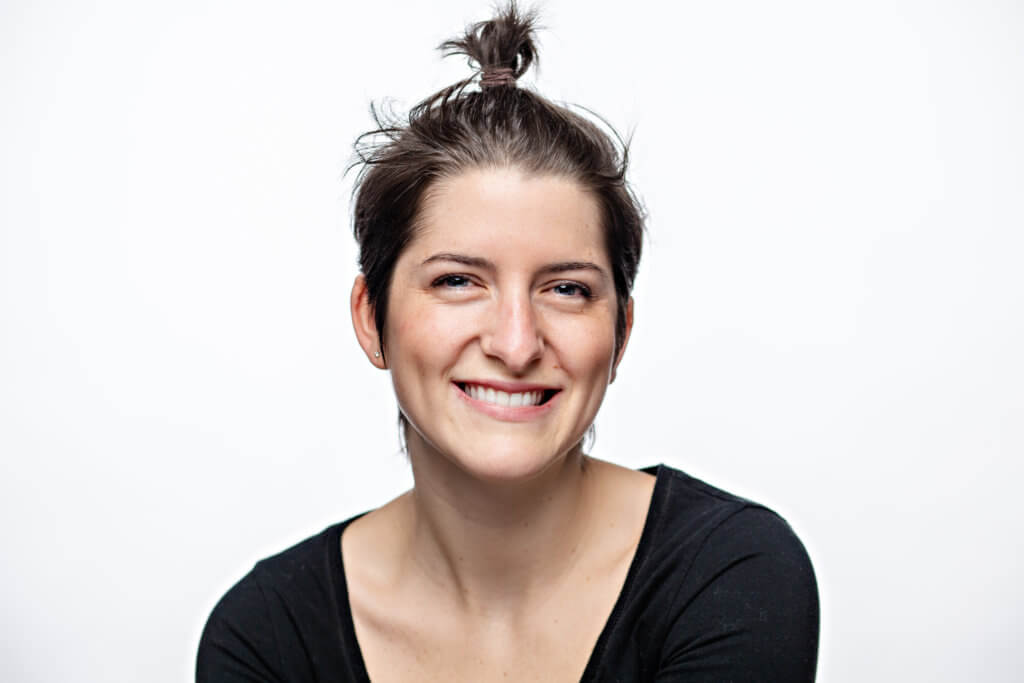 "Attitude is the difference between ordeal and adventure."
Elise joined the Glue Team in December of 2017. She is committed to her yoga practice as well as the students who she works with at Nashoba Learning Group. Elise loves to travel and try new things, and she makes amazing hummus and guacamole. Her favorite yoga pose is wide-legged forward fold.
Spirit animal: manatee
Favorite music: Death Cab for Cutie / The Tallest Man on Earth
Quirk/Tidbit: easily excited by elderly people and babies
Stacey
Lachapelle
"If your dreams don't scare you, they aren't big enough." Stacey's passion is to support women along their motherhood journeys so that they can embody and embrace the transformation with strength and power. She was introduced to yoga in her early twenties and has been practicing ever since, adapting and evolving her practice through her pregnancies.
Teaching prenatal yoga combines Stacey's deep love and fascination with both yoga and pregnancy. Her prenatal yoga classes focus on postures and exercises that emphasize the breath and relaxation as well as flexibility and strengthening of muscle groups that are specific to pregnancy and childbirth. Her goal is to help pregnant women create strength, energy and balance in their bodies and lives.
Stacey is an amazing cook and enjoys sharing her creations with others. She loves spending time with her family, which includes her two dogs (Terra and Piper). In 2016 she completed her yoga teacher training at SUTRA through Fluid Yoga. Her favorite yoga pose is fish.
Spirit animal: dog
Favorite music: The Rolling Stones
Quirk/Tidbit: loves to clean

Ashley
Sacramo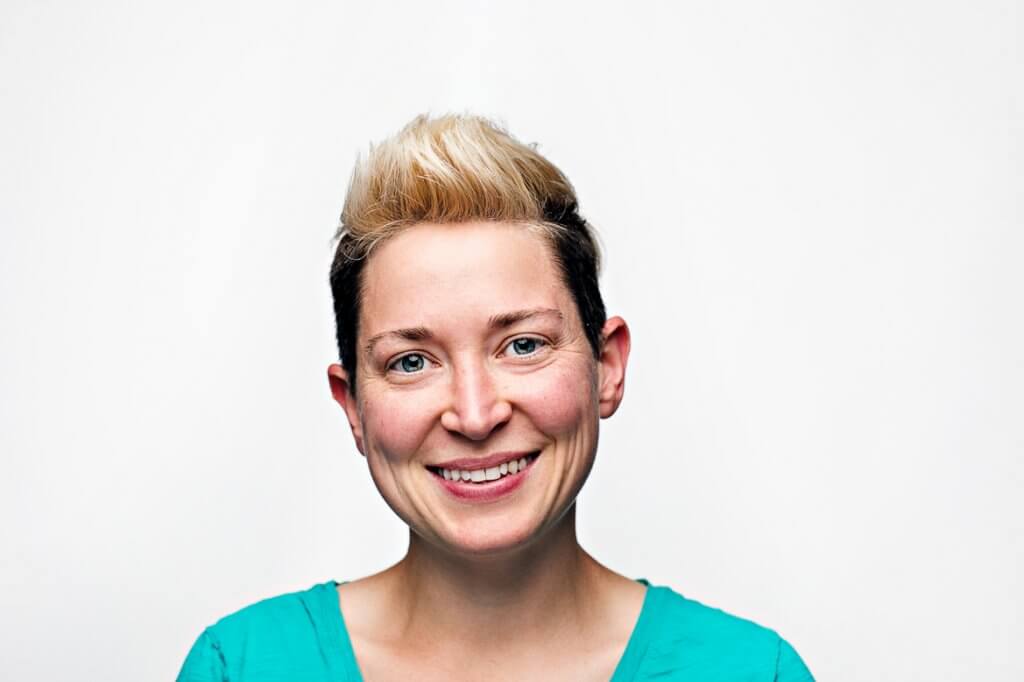 "People are only strangers for as long as you allow them to be." Ashley is a graduate of Bancroft School of Massage Therapy. She enjoys providing an integrative practice of therapeutic touch to help facilitate a person's active journey towards health and wellness. In her sessions, Ashley draws upon a foundation in Swedish, deep tissue, sports massage and soft tissue injury work. She also enjoys learning about and experimenting with the energetic components of massage.
When taking a break from studying bodywork, Ashley may be found in a lab pursuing her career in biochemistry, on her yoga mat or at local farms learning how to grow bionutrient dense food. Her favorite yoga pose is savasana.
Spirit animal: turtle
Favorite music: Pink Floyd
Quirk/Tidbit: doesn't know her right from her left

Liv
Gold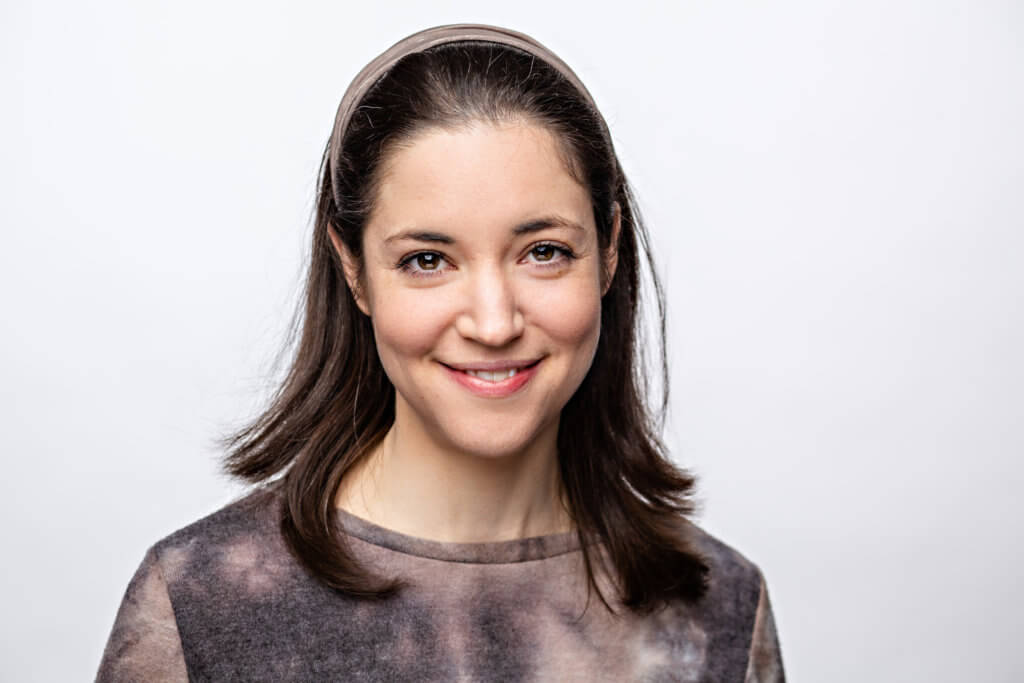 "The greatest gift we can give to others is our true presence."
Liv believes people are kinder to one another and better stewards of the environment when they feel connected to their bodies. That's part of what drives Liv's commitment to massage (that and a fondness for dim rooms and lavender oil). 
Liv's massage certification comes from the Cortiva Institute in Watertown. She completed advanced orthopedic training with Tom Karis and has special interests in myofascial release and craniosacral therapy. She regularly treats musicians, triathletes, yogis, and individuals with Parkinson's Disease, M.S., and cancer diagnoses. Liv is delighted to offer massage therapy at SUTRA and is a grateful member of their Wellness Team. Her favorite yoga posture is challenge pose.
Spirit Animal: An a-frame cabin in the mountains
Favorite Music: Phish, Iron & Wine, Bach's cello suits, Ester Dean's "Drop it Low"
Quirk/Tidbit: once meditated inside of a pitch-black, purring, fur-covered cat sculpture
Jessie
Anderson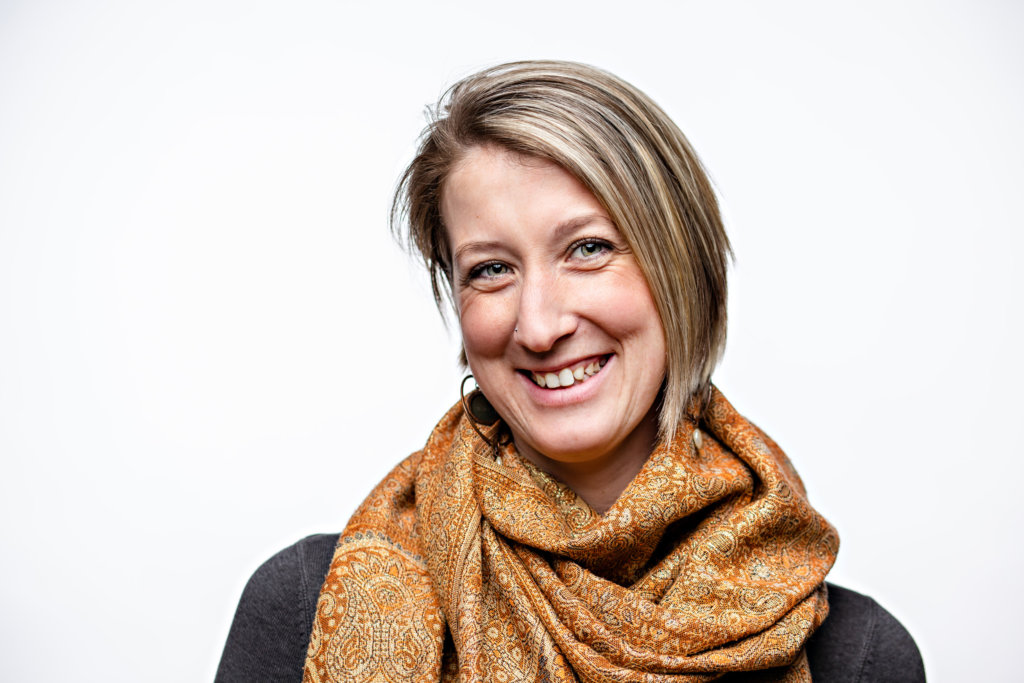 "No bad days, just bad moments." Jessie came to SUTRA to practice in 2017 and joined the Glue Team shortly after. She enjoys working with kids and loves having a nice meal with friends and family. Other favorite activities of hers include biking, snowboarding, or any other adrenaline-filled adventure. Her favorite yoga pose is mermaid.
Spirit animal: ostrich
Favorite music: reggae
Quirk/Tidbit: can burp her ABC's

Lia
Romani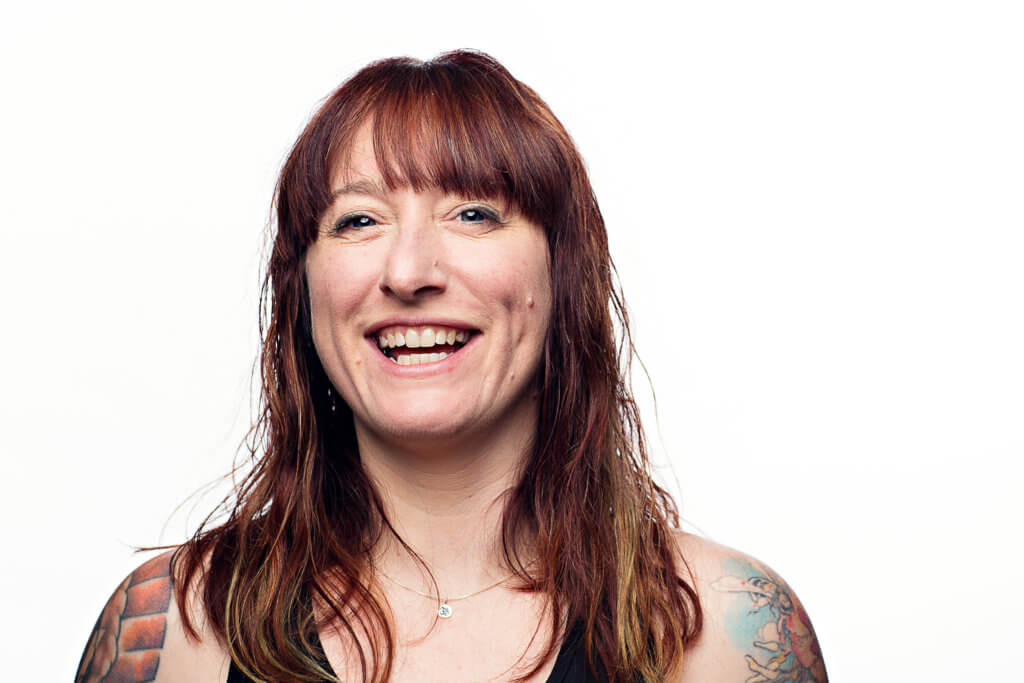 "Peace is every step."
Lia is a Massachusetts native who started practicing yoga as a teen. The peace, clarity, and confidence it brought her was always available in difficult times and she became very devoted to the practice.
Lia's passion for yoga as well as her desire to help others find similar benefits inspired her to complete her teacher training in Fluid Yoga. She brings this passion to her students and offers a well-balanced class, welcoming to all, with emphasis on mindfulness and breath. Lia's favorite yoga pose is inch worm. 
Spirit animal: wild horse
Favorite music: Grateful Dead/anything soulful that stirs emotion
Quirk/Tidbit: as a child she believed wholeheartedly that she could fly
Alicia
Grand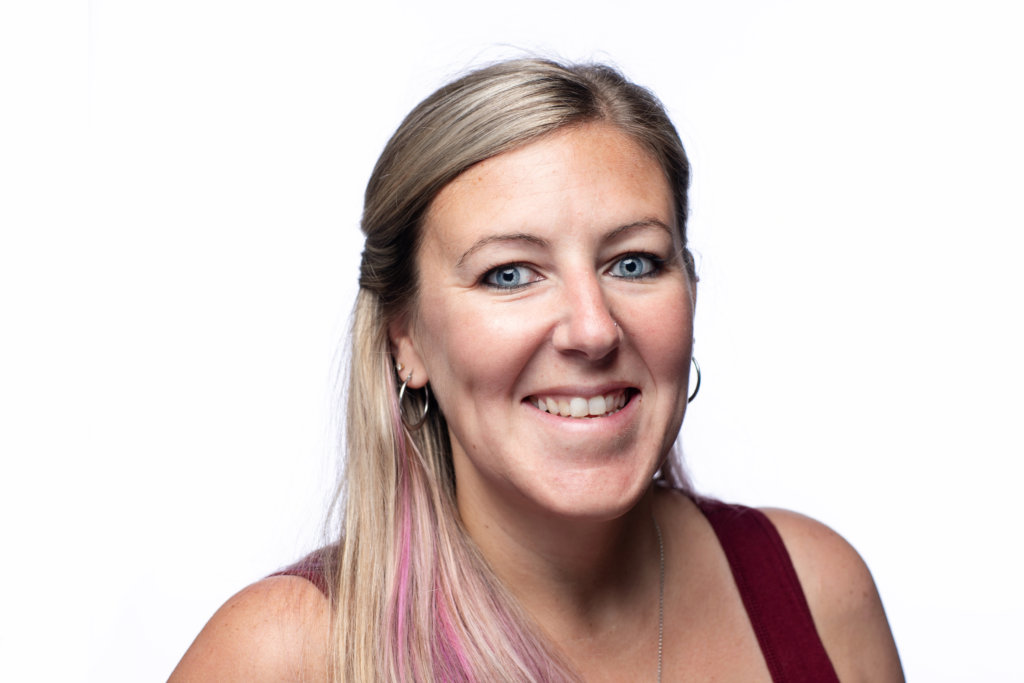 "Everything happens for a reason."
After having practiced at SUTRA for some time, Alicia joined the Glue Team in August of 2018.
In addition to her passion for the yoga practice, Alicia loves to travel and take pictures along the way, and to spend time with her dog Mia. She is an extremely hard worker and a strong believer in the power of community.
Her favorite yoga pose is pigeon.
Spirit animal: monkey
Favorite music: Cher/Meatloaf
Quirk/Tidbit: charmingly goofy
Photo Gallery
SUTRA STUDIO is located within Mill No. 5 home to a collection of artisan vendors and unique experiences. Our space designed to inspire yogic interests, practicing happiness and feel like your home for cultivation of mindful connected practices. The photos are great, but the true experience is in person, in real time so come and join us.
I have never had such a deep and peaceful connection with myself, the community and the universe. I needed this healing during a very difficult time in my life. I am so thankful for the studio and all the faculty. I tried all classes and they were all wonderful."
I have been going to SUTRA for months now and will encourage anyone who is looking to practice to go here. There's plenty of classes that can fit ANY schedule. Classes range from typical vinyasa to power flow. There's also unique classes, such as Yin Yoga (where you hold poses for 3-7 minutes) to Crystal bowl Spa yoga! All of the instructors are helpful, respectful, and knowledgeable of yoga. I have never had a bad class.
I feel stronger than ever— mentally and physically. Going to the studio regularly has helped me properly manage my everyday stresses and transformed my body in a way I didn't think was possible.
As a beginner at yoga, they are very patient and open to questions. Clean facility with friendly staff and a great positive atmosphere.