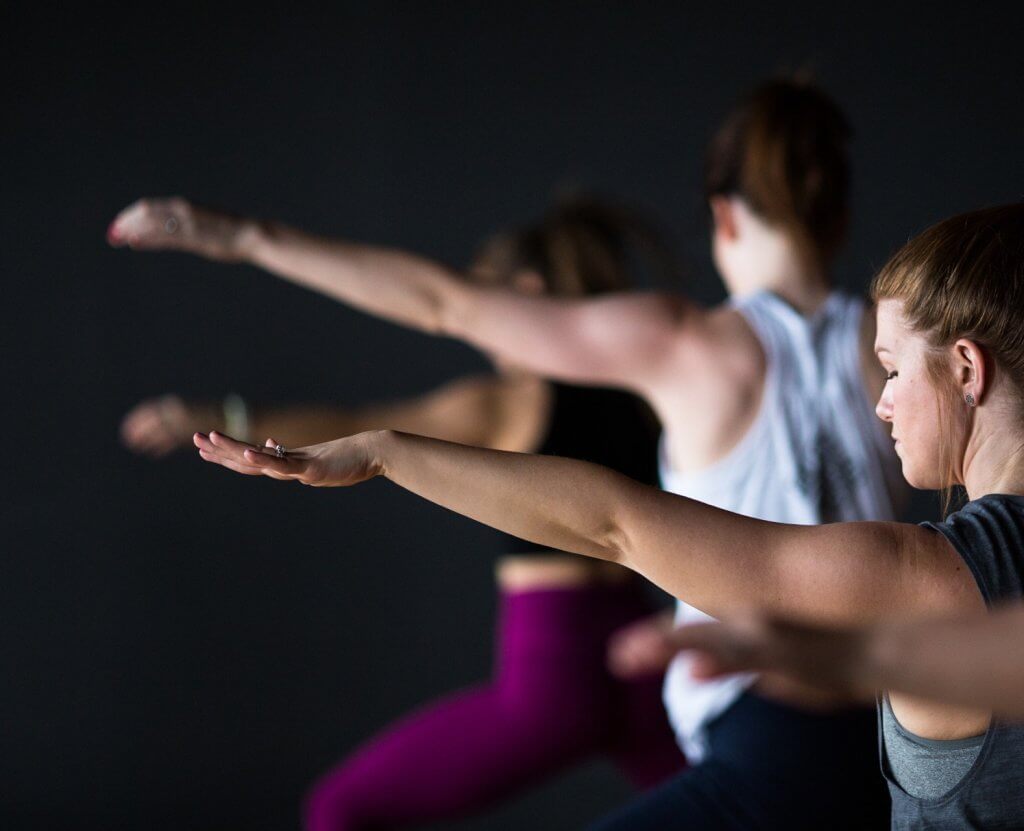 ABOUT SUTRA STUDIO
SUTRA is an awesome-focused yoga studio intended to foster love, kindness and interconnectedness, and to inspire positive transformation within ourselves and those within our community.
SUTRA is here to make friends and encourage the exploration of yoga and the yoga beyond physical "on the mat" expressions, meditation, dharma studies, massage, and other wellness practices. We want to weave creativity, self-reflection and connection into the daily fabric of our lives. We believe in beauty, and the pursuit of "happily ever after" right now, today. We believe that freedom from suffering arises from helping others and listening to the soul. We believe we are part and parcel of a community that champions growth and happiness. We believe in love. And we believe in you.
Our Team
The SUTRA team is a diverse tribe of creative and compassionate humans. In support of our community, we hope to help others develop an authentic connection to the "awesome" through practices of self care, physical movement and mind-training.
Freddie Duquet
Dolly Sengsavang
Jen Donovan
Jennifer Howell
Nadia Monti
Stacey Lachapelle
Lauren Merrill
BAM Merritt
Julia King
Freddie
Duquet
"Your focus determines your reality." Freddie began practicing at SUTRA in March of 2015 and he joined the Glue Team shortly after. Having practiced yoga and meditation on and off for a handful of years, his involvement at SUTRA led him to cultivate a regular practice and then become a teacher.
Freddie is heavily influenced by the teachings and work of Zen Master Thich Nhat Hanh. By incorporating elements of yoga asana, meditation and qigong into his classes, he aims to help students find mindfulness in each moment.
Being a musician, Freddie enjoys sharing his love for music with others, especially within the context of a yoga class. He loves spending quality time with human and non-human animal friends, and his favorite yoga pose is Supta Baddha Konasana (reclined bound angle).
Favorite artist: Animal Collective
Currently into: Pokémon
Dolly
Sengsavang
Dolly first discovered yoga back in 2014 but was originally turned off from the practice because her first class focused only on the physical aspect of yoga and nothing more. Though she was turned off by her first class, something told her to keep practicing and trying out new classes. Eventually, she took her first class that encompassed all the beautiful aspects of yoga and not just the asanas. This was when the practice completely changed for her. As she continued to deepen her practice, she realized how beneficial yoga was on and off the mat for her mind, body, and spirit.
This led Dolly to becoming a 200hr RYT yoga teacher that studied under Susanna Barkataki at the Ignite Yoga and Wellness Institute and she then continued her studies through Fluid Yoga to deepen her understanding of the practice.
Dolly's goal is to create an inclusive and inviting environment while demonstrating that yoga is for everyone no matter where they are in their practice. Yoga truly transformed her life in so many different ways, and she hopes to guide those looking to deepen their practice or to begin it.
Favorite artist: Lil Wayne
Currently into: running, creating new recipes, and food photography
Jen
Donovan
A mixture of sweet and spicy, Jen is known for her fun & compassionate, teaching style that is inspired by Buddhist philosophy. She continues her studies under Khenpo Migmar Tseten of the Sakya Institute for Buddhist study and Kevan Gale of Triyana Studies. She has completed her 200hr & 300hr training with Fluid Yoga School , is a Reiki Master and certified in Thai Yoga massage.
Availing herself to continuous philosophical education and practice, Jen weaves a thought-provoking flow, applying ancient wisdom to our contemporary western world in a useful and understandable way. She encourages growth of the physical and spiritual self.  
Favorite Artist: Lester Horton
Currently into: Hiking, reading, coffee, cozy blankets and fire
500HR E-RYT YACEP

Jennifer
Howell
"Breath, hugs, and rock and roll".
Jen's classes hum with her trademark blending of music, humor-infused philosophy, and intelligent sequencing. Prior to embarking on her yoga journey, Jen enjoyed a career in live-entertainment design; her creative core means she is constantly finding inspiration in others and her surroundings. Yogini, philosopher, and animal lover. Jen hopes to find friendship with everyone she meets. When she is not leading mindfulness practices, you may find her on stage encouraging laughter through her stand-up comedy.

Jen leads teacher trainings with Fluid Yoga, guides yoga and meditation retreats, and in 2014 partnered with Mill No. 5 to bring a new infusion of yoga to downtown Lowell, MA. Her mission is to help people find the path to happiness by creating space for transformation in an encouraging and open environment.
500HR E-RYT YACEP

Favorite artist: (too many to list) Odesza, Sylvan Esso, Bob Marley
Currently into: writing comedy, surfing + e-foiling, an aspiring DJ
Nadia
Monti
Nadia is a life-long singer and musician and all about the power of breath and creating harmony. She found yoga in 2010 and began practicing at Sutra in the summer of 2019 – the moment she walked through Sutra's door, she thought "I've found my place."
Nadia did her RYT-200 with Breathe for Change and Fluid Yoga School. She continues to evolve her practice through Fluid workshops, Thai massage and other trainings.
Nadia loves helping and empowering people. She is passionate about bringing out people's inner beauty and self-confidence. She believes yoga can change the world – as it has changed hers – one breath at a time.
Favorite artist: Allan Raymen, Eminem, Elvis are a few to start
Currently into: Music, yoga, health and wellness
Stacey
Lachapelle
Stacey was introduced to yoga in her early 20's.  She initially approached the practice from a fitness perspective, as a way to balance the intensity of her cardio workouts.  Many years, two children, four dogs and 5 cats later, yoga and meditation have become a way of life, a passion.  She loves to share the practice and the teachings with others as a means to navigate through life's challenges with gratitude and compassion.
She completed her 200-hour teacher training at Sutra Studio through The Fluid Yoga School and her 300-hour training through the Matt Giordano School of Yoga.  She continues to expand her knowledge base, studying various other yoga modalities alongside Ayurveda.  Her classes emphasize the connection of breath to movement, allowing for a balance between strength and flexibility.
Favorite Artist(s): Nicholas Lachapelle and Auldous Murphy
Currently into: Writing a cookbook for her children
Lauren
Merrill
Lauren stumbled across yoga in 2011 as a supplement to her weightlifting programming, practicing exclusively at home until 2014 when she took her first public yoga class. The warmth of the tiny, moody, heavily-heated studio, the "Om" (first time experiencing collective Om'ing!), and the entirely different feel and purpose of yoga within that space completely enveloped her.
Yoga was no longer just a way to improve her fitness, but a lens through which she could process the world around and within her. Finding SUTRA shortly after, in early 2015, she began to dive deeper into yogic philosophy, began mind training, and later completed her 200hr RYT program through Fluid Yoga here at SUTRA. Paired with certification in Personal Training, Myofascial Cupping, and Traditional Thai Massage, her love of biomechanics and functional training feels right at home at SUTRA, with mindful, empowering movement and stillness.
Favorite artist: Buena Vista Social Club
Currently into: Slowing down. Vanilla oat-milk lattes. Pressing flowers.
BAM
Merritt
In his journey to heal a persistent back injury, Brian turned to yoga as an alternative to the traditional approaches he'd taken in the past, a decision that changed the course of his life toward one of constant study and growth. As the benefits of daily practice began to manifest through strength and flexibility, he also found a gentler mindset; yoga offered him a quiet escape from the chaos of life. Quickly gravitating toward the freedom and movement of fluid yoga, where he could explore and play without judgment, Brian ultimately became inspired to share this practice with others pursuing a sweeter pace of life.
Through a mindful and inclusive approach, Brian aims to create a mindful space that invites students to explore a deeper connection with themselves.
Favorite artists: Shakey Graves, MISSIO
Currently into: Foraging and fermenting
Julia
King
"How you do anything is how you do everything." Julia's yoga practice began in 2002 and she has been teaching since 2005. She obtained a B.A. in Physical Education but deviated from that path due to injuries she picked up from years of playing Rugby in college. Gym workouts felt too mundane for her and only furthered her injuries. She then discovered yoga and found that it gave her what she truly needed.
Julia has practiced many different styles of yoga over the years and she loves to bring an eclectic mix of those styles to her classes. Every class is based on the energy of the moment, and Julia enjoys bringing fun and lightness to challenging moments.
Julia's yoga education began with a 200-HR training and study with Taylor and Phillipe Wells, and she has studied with many amazing teachers since then. In 2014 Julia completed a 500-HR training with Daniel Orlansky (and company). She is trained in Yin Yoga and, most recently, she completed a Kundalini Yoga teacher training. Julia is also a Reiki Master-Teacher.
Favorite artist: Fia
Currently into: Waterfall of Wisdom
Photo Gallery
SUTRA STUDIO is located within Mill No. 5 home to a collection of artisan vendors and unique experiences. Our space designed to inspire yogic interests, practice happiness, and feel like your home for cultivation of mindful connected practices. The photos are great, but the true experience is in person -in real time- so come and join us.
I have never had such a deep and peaceful connection with myself, the community and the universe. I needed this healing during a very difficult time in my life. I am so thankful for the studio and all the faculty. I tried all classes and they were all wonderful."
I have been going to SUTRA for months now and will encourage anyone who is looking to practice to go here. There's plenty of classes that can fit ANY schedule. Classes range from typical vinyasa to power flow. There's also unique classes, such as Yin Yoga (where you hold poses for 3-7 minutes) to Crystal bowl Spa yoga! All of the instructors are helpful, respectful, and knowledgeable of yoga. I have never had a bad class.
I feel stronger than ever— mentally and physically. Going to the studio regularly has helped me properly manage my everyday stresses and transformed my body in a way I didn't think was possible.
As a beginner at yoga, they are very patient and open to questions. Clean facility with friendly staff and a great positive atmosphere.