TRAININGS
Yoga Teacher Training
Yoga Alliance 200 Hour Certified Teacher Training
October 2022-April 2023
Fluid Yoga® 200 Hour Teacher Training In-studio with option to join Virtually
Fluid is a substance that continually flows under an applied stress; smooth, flowing, graceful....
Fluid is not a style, it is a recognition of life as ever changing, flowing from one moment to the next. It's a way of life. Get ready to take your practice to a new level, gain new insight and wisdom, and develop your own voice as you move into the next phase of your yoga experience.
The 200-hour Fluid Yoga® Teacher Training Program invites you to go beyond learning to teach a yoga class, and instead join a community of teachers that values the personal strength we achieve when deeply interconnected with our practice and sangha.
Within the framework of a Yoga Alliance-certified curriculum, our 200-hour program focuses on personal enrichment, the discovery of your individual path, building community, inspiring leadership and cultivating a network of teachers whose offerings are intelligent by design and fluid by nature.
The program is delivered over the course of 6 months, including attendance at the Fluid Mind, Spirit and Body Modules
(total program = 3 Modules + 6 weekend training weekends).
The Fluid Yoga Modules can be taken independently or as a series in addition to Fluid Teaching as part of our 200 HR Teacher Training program. This training is Live with the option to join virtually.
FLUID MODULE 1 & 2: Fluid Mind & Spirit
Friday, October 6th- Sunday, October 9th 
In Fluid Mind & Spirit we will cover the tools that students need to better understand their own minds and explore the central question:
How can we let go of fear, craving and attachment in order to become happier and more content?
A Fluid mind is present and adaptable to change- qualities that lead to happier living and more refined yogic practice.
We often think of life as static snapshots that are put together to form a bigger picture, but in reality the nature of life is flowing from one moment to the next. Since life is fluid, we can all benefit from discovering a way of life that moves with the forces of nature instead of against them. Fluid Living teaches us to move effortlessly through life in a way that creates happiness within ourselves and those around us. This module uses experiential learning and real world examples while drawing on the ancient Tibetan yogic philosophies such as the Six Paramitas as outlined The Bodhisattva's Way of Living.
FLUID MODULE 3: Fluid Body
Friday, October 28th- Sunday, October 3oth
An approach to movement that allows for freedom and exploration while aligning the body in a safe and efficient manner. Unlike a mechanical or precision based alignment, this approach to movement honors the dynamic nature of the yoga practice and keeps the body safe without disrupting flow. With simplicity in mind, Fluid Body provides students and teachers with simplistic methods for understanding safe alignment. Acknowledging that the safest alignment starts within the mind, you will learn how to listen carefully to your own body to make the intuitive adjustments as your body moves.
Includes: morning meditation practice, asana, lecture, group meditation, recorded discourse, content, self study
Fluid Teaching Weekend sessions
November 2022-April 2023
Fluid Teaching recognizes that teaching, like life, is a dynamic and moving experience and that each of us have something unique and special to offer. Our approach to teaching provides the tools needed to become a great teacher and bring the best of your experiences, talents and offerings to light. In this training you will learn: Sequencing, theming, How to teach both in-studio and online, postural breakdowns, anatomy, cueing, business of yoga, ethics, assisting and much more!
Dates:
November 11-13th 2022
December 9-11th 2022
January 13-15th 2023
February 10-12th 2023
March 10-12th 2023
April 14-16th 2023
PAYMENT + ENROLLMENT
ONE TIME FULL PAYMENT
One time purchase of complete 200 hour Fluid Yoga Teacher Training Online Course. Full payment includes all Fluid Yoga Modules of Fluid Mind, Fluid Spirit, Fluid Body and Fluid Teaching weekly training sessions. Includes all curriculum, syllabus, manuals, group zoom sessions, meditation, asana and more.
10 MONTHLY PAYMENTS
10 part payment plan of complete 200 hour Fluid Yoga Teacher Training Online Course. Includes all curriculum, syllabus, manuals, group zoom sessions, meditation, asana and more.
INDIVIDUAL MODULE PRICE FOR FLUID MIND & SPIRIT
Individual Module Unit Price for Fluid Mind & Spirit. A great way for current teachers to learn more about Fluid Yoga, Tibetan Buddhism & Meditation. $800 includes one weekend intensive module of either Fluid Mind & Fluid Spirit. These Individual Modules compromise and are requirements as part of the 200 hour Fluid Yoga Online Teacher Training.
Kevan Gale
Betty Riaz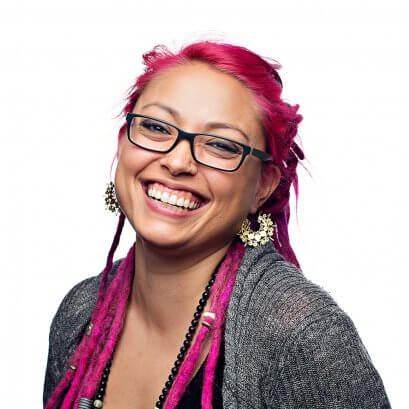 Jennifer Howell
Alicia Molloy
Julia King
Kevan
Gale
Founder Fluid Yoga® | Lead Instructor
Kevan Gale, E-RYT 500, has dedicated his life to understanding ways to liberate our minds and find enduring happiness through mind training, the dharma, and a life built on gratitude, compassion and love. Kevan studied Tibetan Buddhist teachings under the tutelage of Khenpo Lama Migmar Tseten of The Sakya Center in Cambridge. For decades he has shared these teachings in order to bring benefit to others. Kevan offers online courses in mindfulness, the study of Buddhist dharma and yoga asana through Triyanastudies.com. He is a lecturer at Northeastern University, where he helped develop the curriculum for a Minor in Mindfulness Studies, with foundations in Buddhist teachings as well as an emphasis on the science of mindfulness practices.
Kevan has led 200-hour and 500-hour teacher trainings for hundreds of students, many of whom have gone on to become yoga teachers and yoga studio owners. Kevan has also led numerous workshops, webinars, and retreats around the world.
He is the owner of Stil Studio in greater Boston, creator of Fluid Yoga and Triyana Studies, and an avid cyclist, photographer, and father.
Betty
Riaz
Fluid Yoga® Teacher Trainer
Since 2009, Betty has immersed herself and shared the teachings of healing and spiritual practices of the Tibetan Yogic Tradition. Her mission is to help others through her work at Stil Studio, teaching yoga and mindfulness, healing bodywork and leading global retreats. She is eternally grateful to her teachers from the Tibetan Vajrayana practices: Khenpo Lama Migmar Tseten, Kevan Gale, Dr. Eric Rosenbush and Dr. Nida Chenagtsang.
Betty is an E-RYT 500 Fluid Yoga teacher and educator, Co-owner of Stil Studio, founder of SPA yoga, and a Tibetan Medicine Practitioner.
Jennifer
Howell
"Breath, hugs, and rock and roll".
Jen's classes hum with her trademark blending of music, humor-infused dharma, and intelligent sequencing. Prior to embarking on her yoga journey, Jen studied film and entertainment production design; her creative core means she is constantly finding inspiration in others and her surroundings. Yogini, philosopher, misguided karaoke enthusiast and smart aleck, Jen hopes to find friendship with everyone she meets.
Jen leads teacher trainings with Fluid Yoga, guides yoga and meditation retreats, and in 2014 partnered with Mill No. 5 to bring a new infusion of yoga to downtown Lowell, MA. Her mission is to help people find the path to happiness by creating space for transformation in an encouraging and open environment.
500HR E-RYT YACEP

Favorite artist: (too many to list) Odesza, Sylvan Esso, Bob Marley
Currently into: writing comedy, surfing + e-foiling, DJ mixing
Alicia
Molloy
Anatomist, Fluid Yoga® Teacher Trainer
With over 10 years of experience in sports and orthopedics after training 6 years at Northeastern University's Masters program for physical therapy Alicia Molloy has been able to help patients heal from injury and inspire them to change their lifestyle to prevent future injury. Always treating with a heavy focus on posture, movement patterns and body mechanics, Alicia has been a perpetual student of learning traditional researched-based practices in medicine, newly developed techniques and alternative medicine that have been shown to help people live their lives pain-free.
Alicia began teaching yoga only after she found an extremely therapeutic effect from her own personal practice of yoga. After training with Kevan Gale in Fluid Yoga she gained the tools and the experience to begin applying yoga poses, breathing techniques and guided meditation to her patients in need. She is focused on the overall well-being of her patients and students. When she is not working with patients in the clinic, or teaching group classes, she is teaching the anatomy portion of various teacher trainings and holding workshops for yoga teachers and students for injury prevention.
Julia
King
"How you do anything is how you do everything." Julia's yoga practice began in 2002 and she has been teaching since 2005. She obtained a B.A. in Physical Education but deviated from that path due to injuries she picked up from years of playing Rugby in college. Gym workouts felt too mundane for her and only furthered her injuries. She then discovered yoga and found that it gave her what she truly needed.
Julia has practiced many different styles of yoga over the years and she loves to bring an eclectic mix of those styles to her classes. Every class is based on the energy of the moment, and Julia enjoys bringing fun and lightness to challenging moments.
Julia's yoga education began with a 200-HR training and study with Taylor and Phillipe Wells, and she has studied with many amazing teachers since then. In 2014 Julia completed a 500-HR training with Daniel Orlansky (and company). She is trained in Yin Yoga and, most recently, she completed a Kundalini Yoga teacher training. Julia is also a Reiki Master-Teacher.
Favorite artist: Fia
Currently into: Waterfall of Wisdom
Frequently Asked Questions
Fluid Yoga is trademarked style of Vinyasa Yoga based on Tibetan Yogic Principles. We are a 200 hr & 500 hr Registered Yoga School with Yoga Alliance. Fluid Yoga believes in the lifestyle of the yoga practice. It is through the deep connections between the body, mind and spirit that we begin to make transformations in our everyday life. Our program is designed to be transformative and educational and our hope is that Fluid teachers will be positive catalysts for good in this world. Because of this, we spend a lot of time on mind training, philosophy and life skills. Graduates of the Fluid Yoga training program have been successfully in making the transition from the practice of yoga to the teaching of yoga. Our approach is Intelligent by Design, Fluid by Nature.

What is included in this course?

The training includes a comprehensive and detailed 200 hr teacher training program led by Kevan Gale, founder of Fluid Yoga & associate professor of Mindfulness at Northeastern University. Included in your training: Fluid Mind Weekend Intensive Fluid Spirit Weekend Intensive w/ Kevan Gale Fluid Body Weekend Intensive Weekly Group Zoom Sessions Fluid Anatomy Fluid Yoga Teacher Training Manual Unlimited Online Meditation and Asana access during course

What are the qualifications to enter this course?

We ask for dedication to the practice and a commitment to this course. You will receive many additional benefits from taking this course such as practices in mindfulness that may help you in everyday life and ways to reduce the stress of a chaotic life. You may also find more flexibility both in your body and in your mind. Our wish is that this course will leave you with more compassion, a strong mind, a flexible spirit and much happiness.

Am I ready to be a yoga teacher?

We believe that every single person has an extraordinary gift to offer this world and many students have concerns that it is too late for this, or their practice isn't strong enough or they won't make a good teacher, etc. etc. We help our student appreciate that their life experiences are what make them great teachers. Every student has something truly unique to offer and the best teachers are simply authentic versions of themselves, not carbon copies of any one else. And so that is why we want to share our Fluid Yoga experience with those willing to receive.

Email us at hello@sutrastudio.com with the subject line "Teacher Training Info" and we'll be in touch!
Fluid Yoga is far exceeded my expectations for a 200Hr YTT program. The word I would use is exceptional. The program is broken down into seven separate weekends over the course of seven months. With a heavy emphasis on positive mind training, the benefits of helping others, safe joint alignment, and anatomy review the program aims to prepare teachers to lead classes in a safe and encouraging environment. I would highly recommend this program to anyone in the area (and even out of area — it is worth traveling to)!! You will not come out of the program with a rigid script or sequence to pass on, but you will come out of it with loving support, fully prepared to teach anywhere. Thank you from the bottom of my heart to all the Fluid Faculty. Our time together has been one of my most cherished accomplishments.
I am so thankful to have taken my 200 Hour Yoga Teacher Training with Fluid Yoga. The team of teachers in their program are some of the most thoughtful, compassionate, and shining souls I have ever met and their philosophy is not only approachable but sincerely life-changing. The program is well thought out and accepting of all, and I am very honored to be able to call myself a Fluid Yoga Teacher